OFAH | Mario Cortellucci Hunting and Fishing Heritage Centre
There's ALWAYS something fun to do at the Hunting & Fishing Heritage Centre
Visit Us
The Heritage Centre remains CLOSED to the public until January 2023 as we work on developing provincial curriculum outreach.
Location: 4601 Guthrie Drive, Peterborough, ON K9J 8L5 [ MAP ]
Telephone: (705) 748-6324 ext. 100
Email: info@hfhc.ca
Visiting Hours:
The Heritage Centre is currently CLOSED
Youth ages 6-12 are invited to join our team for some action-packed activities throughout the year as we offer a variety of programs and camps.
Whether it's a P.A. Day, or summer holidays – let our qualified staff and volunteers show your child an adventurous time where they will explore the great outdoors and try something new!
Check out our programs from the links below for more information and dates.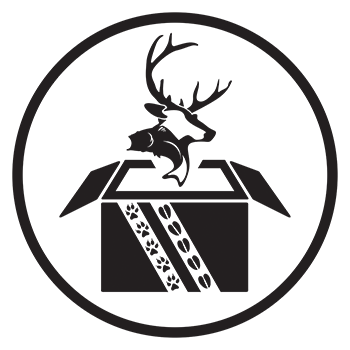 Conservation Crates
 Thanks to funding from the Ontario Trillium Foundation and the Ontario Wildlife Foundation, we've assembled a variety of crates filled with conservation-focused resources and lesson plans – to send the Heritage Centre experience to YOU.
Crates are FREE to borrow for two weeks at a time, and we'll cover the shipping costs!
EMAIL info@hfhc.ca to request a CONSERVATION CRATE.
Grade 1 - Birding
Whether your school is in the heart of the city or surrounded by rural landscapes, birds are everywhere. No matter what the season, your students will learn how to identify common bird species while learning about the important role they play in nature.
Grade 2 - Wildlife
Ontario's mammals are equipped with some pretty amazing adaptations. Your students will learn about what it means to be a mammal, and what it takes to survive, both structurally and behaviourally.
Grade 4 - Fishing
Fishing is a popular pastime, and an important part of our Canadian heritage. Your students will learn as much about fishing as possible without actually casting a line.
Grade 6 - Tracking & Trapping
Trapping is an important contributor to our national economy, and its role in Canadian heritage remains important today. Your students will learn about the importance of trapping, its role in furbearer management and how trappers truly are stewards of the land.
Grade 7 - Hunting
Hunting is an important contributor to our national economy, and its role in Canadian heritage remains important today. Students will discover the role hunters play in conserving our natural resources, the role it plays in game species management, while making connections to their own personal history and family heritage.
What our visitors are saying
"What an excellent opportunity to explore conservation in a wonderful, clean, safe facility. My students loved the archery and fishing and want to go back again."
Mark Carlen
Kent P.S
"Our experience at the OFAH learning center was great! We got the most out of our experience from a variety of activities designed to meet the needs of all our learning styles."
Aaron McFadden
St. Alphonsus
"Great educational experience for our grade 2 and 2/3 students! Good links to Science curriculum with engaging activities at such a reasonable cost. The fishing was definitely the most popular! Bring lots of parent volunteers to help with that -there is no cost for teachers or volunteers!"
Anne Tamlin
Bobcaygeon Public School
"THANK YOU! Thank you so much for all the work done for my daughter's birthday this past Saturday. Her and her friends had such an awesome time, that she has said that she wants her birthday there next year too. The organization, the learning games, parachute games and everything in between was just awesome. I have nothing but amazing things to say about the 2 staff members that worked with our party on the weekend."
Tonya Cowle
1-800-263-OFAH (6324) ext. 100
OFAH Conservation Centre
PO Box 2800
Peterborough, Ontario
K9J 8L5
Visiting Hours
The Heritage Centre is currently CLOSED. We will re-open in January 2023.