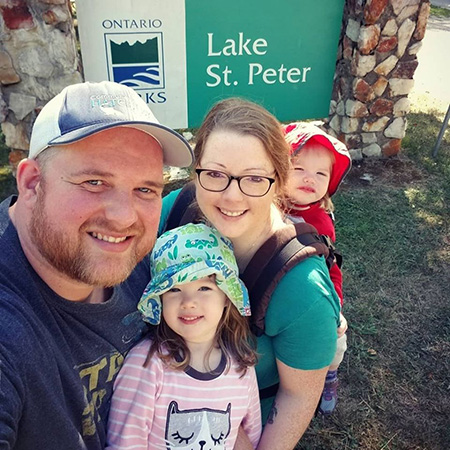 Meribeth Burley H.B.Sc.(Bio), OCT
Conservation Education Coordinator
Meribeth holds a Fish and Wildlife Technology diploma from Sir Sandford Fleming College along with a Biology degree from Trent University and a Bachelor of Education from Nipissing University. Her fascination of the great outdoors started long ago with family canoe trips and camping adventures in northern Ontario. She enjoys hiking, fishing and turkey hunting along with spending time outside with her two young daughters. Meribeth has worked in the environmental education field both in Alberta and Ontario and strongly believes that those who experience nature first hand are more likely to conserve it.
Email: meribeth@hfhc.ca
Phone: (705) 748.6324 ext. 100
1-800-263-OFAH (6324) ext. 100
OFAH Conservation Centre
PO Box 2800
Peterborough, Ontario
K9J 8L5
Visiting Hours
The Heritage Centre is currently CLOSED. We will re-open in January 2023.