Programs and Camps
OFAH Summer Day Camp
Programs and Camps
OFAH Summer Day Camp
 Keeping kids busy. . .

ALL summer long
A big THANKS goes out to all the day campers, parents, volunteers, guest speakers and staff who helped to make this year's OFAH Day Camp a success ! 
OFAH Day Campers will have the chance to try fishing, archery, air guns, crafts, scavenger hunts, and more! With a different theme every day, our unique day camp program focuses on conservation and all things outdoors.
*** Based on the size of our equipment and the number of staff we have facilitating programs, youth MUST BE a minimum age of 6 years old at the time of the program to ensure the safety of all OFAH Day Campers.
---
Youth MUST BE an OFAH member to participate.
(if not a member prior to registration a membership must be processed no later than one month after registration)
Not a member? Call 705-748-6324, or visit ofah.org/join, to sign up for your membership today!
Please note this is NOT the Get Outdoors Summer Leadership Camp that takes place in July in Minden.
CLICK HERE
for more information about this overnight camp.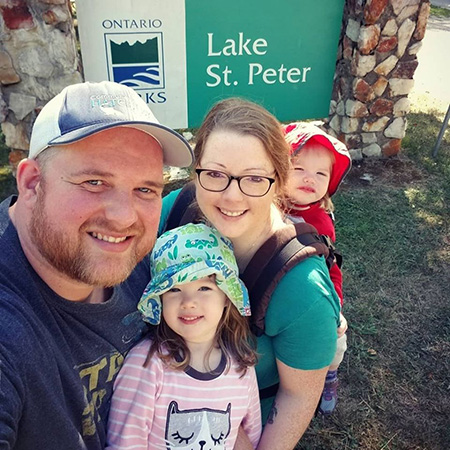 Meribeth Burley H.B.Sc.(Bio), OCT
Conservation Education Coordinator
Meribeth holds a Fish and Wildlife Technology diploma from Sir Sandford Fleming College along with a Biology degree from Trent University and a Bachelor of Education from Nipissing University. Her fascination of the great outdoors started long ago with family canoe trips and camping adventures in northern Ontario. She enjoys hiking, fishing and turkey hunting along with spending time outside with her two young daughters. Meribeth has worked in the environmental education field both in Alberta and Ontario and strongly believes that those who experience nature first hand are more likely to conserve it.
Email: meribeth@hfhc.ca
Phone: (705) 748.6324 ext. 100
Our Facilities
We provide an environment for participants to try something new
Excalibur Archery Range
Located in the lower level of the Heritage Centre, our Excalibur Archery Range provides the opportunity for first time or amatuer shooters the chance to learn the responsibility of safe shooting.
All equipment and safety instruction is provided.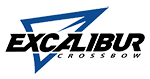 Shimano Fish Pond
The Shimano Fish Pond is a catch-and-release warm water pond right here at the Heritage Centre.
The Shimano Fish Pond is easily accessible by wheelchair and provides a memorable and exciting experience for OFAH P.A. Program participants.
Equipment is provided by the Heritage Centre.

Stoeger Airgun Range
Located in the lower level of the Heritage Centre, our Stoeger Airgun Range provides the opportunity for first time or amateur shooters the chance to learn the responsibility of safe shooting.
All equipment and safety instruction is provided.

Toronto Sportsmen's Show Ampitheatre
Come in, sit back and relax while learning about wildlife conservation in Ontario, Canada, and across the world in the HFHC's immersive high definition amphitheatre!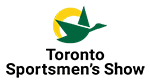 OFAH Get Outdoors Program
Every year hundreds of youth aged 8-15 from across the province put down their cell phones, video games, and turn off their televisions for the opportunity to experience the most exciting program in Ontario. This program provides youth with an alternative to digital entertainment, by putting an emphasis on our traditional outdoor recreational activities.
It is the only fishing and hunting youth program of its kind in Ontario! Visit www.getoutdoors.org for more information.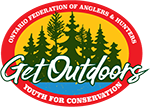 What Participants are Saying
"Just wanted to thank the camp staff and behind the scenes admin people for running a great summer camp last week, my son loved every second of it while he was there. Especially the fishing. Keep up the great work!"
"This camp is so much fun! I loved learning about fishing and hunting – my uncle hunts, but I learned a lot! I've met so many new friends, some from other schools – our favourite part was the outside games and archery."
"My favourite part of day camp was the water games we'd play on hot days. My counsellor also loved to fish so he shared lots of fishing stories with us. I almost caught the big bass in the pond! He let go of my hook as I brought him to shore… but I saw him!"
1-800-263-OFAH (6324) ext. 100
OFAH Conservation Centre
PO Box 2800
Peterborough, Ontario
K9J 8L5
Visiting Hours
The Heritage Centre is currently CLOSED. We will re-open in January 2023.